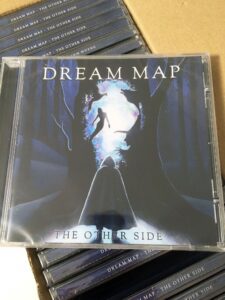 'The Other Side' CDs are on the way! Depending on the destination, you may expect your package somewhere in the upcoming weeks.
Again thanking you all for helping us reach this incredible milestone, we hope you'll greatly enjoy our CD!
If there are any questions or uncertainties, please feel free to reach out to us.
Warm regards,
Norbert & Vivian – DREAM MAP